News
Summer Employment Opportunities
Details

Published: Friday, 07 February 2020
Are you currently a student who is returning to school in the fall and looking for summer employment?
Do you enjoy the outdoors and performing yard maintenance? We have a Summer Park Maintenance Worker position available.
If that doesn't interest you, we also have Summer Day Camp Counselor positions available.
If you love recreation activities, working with kids and being outdoors, the Summer Day Camp position just might be right for you.
Click here to view the Summer Park Maintenance Worker position description.
Click here to view the Summer Day Camp Counselor position description.
Please, do not feed deer!
Details

Published: Wednesday, 22 January 2020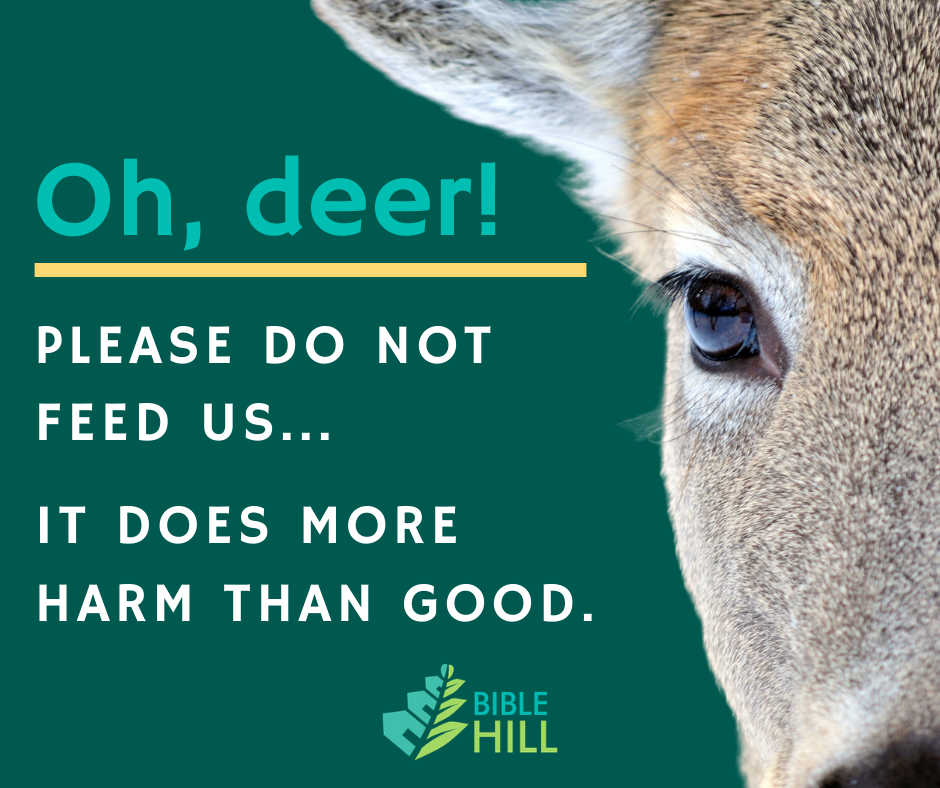 Did you know, deer have several adaptations that help them survive winter including:

- a thick winter coat of hollow hair;
- storage of fat through summer and fall for winter use; and
- reduced activity and slowed metabolism requiring less food.
Concentrating deer around feeders near homes causes a number of problems. Property damage in the Village increases by their browsing on ornamental shrubs and trees. They become a hazard to local traffic as they move to and from the feeding site. Domestic dogs will begin chasing and even killing deer or dogs can be injured or killed. Deer that are concentrated, regardless of snow depth, are also more susceptible to disease.
Please be a good neighbour and do not feed deer.
Volunteer Awards
Details

Published: Wednesday, 22 January 2020
Have you been positively influenced by a community member who selflessly volunteers their time to better the community and the lives of its residents?
Nominate them for a Volunteer Award! Nomination deadline is February 24, 2020.
Winter Parking Ban Reminder
Details

Published: Wednesday, 15 January 2020
PROVINCE OF NOVA SCOTIA WINTER PARKING BAN
Effective December 15 to March 31, on-street parking is prohibited on Provincial public highways and roads within Village of Bible Hill
(a) between 1 AM and 6 AM;
(b) in a manner that hinders, inconveniences or prevents the removal of snow or ice from a highway, unless the vehicle is attended by a person authorized to operate and capable of operating it on a highway; or
(c) from 1 hour after a snowstorm starts to 2 hours after the snowstorm stops.
For a complete details of the regulations affecting on-street winter parking in provincially serviced areas visit novascotia.ca/just/regulations/regs/mvwinterparking.htm.
Looking for snowshoes? Rent a pair from the Village Office!
Details

Published: Thursday, 09 January 2020
Looking to get out and get active this winter? We can help!
Snowshoes are available from the Village Office free of charge so you can explore and enjoy all that nature has to offer this winter!
Call us at 902-893-8083 to reserve your pair today!
Senior Fitness
Details

Published: Thursday, 09 January 2020
Stop by the Village Hall on Monday and Wednesday at 10:00am or 11:00am and join in on one of our Senior Fitness classes!
There is a drop-in fee of $2.00
Subcategories