News
Public Notice: Election results
Details

Published: Friday, 21 May 2021
Public Notice
Date: May 20, 2021
Re: Commissioner Kevin Kennedy elected by acclamation
Nomination Period:
Following the 4:30pm close of the two-week nomination period today for the office of Village Commissioner, one candidate was determined to have been duly nominated for the one available seat. Accordingly, the nominee was declared elected by the returning officer. The seat serves a three-year term to June 2024.
The elected nominee is Commissioner Kevin Kennedy.
Kennedy will enter his third term, having been first sworn-in in June 2015. Kennedy has served as Chair since November 2020.
Following the election, at their next meeting on June 15, Commissioners will elect a Chair and Deputy-Chair to lead the Village Commission meetings and will also make committee appointments for the year ahead.
For further information, please contact: Mitchell Bell, CPA, CA
Clerk and Treasurer
Canada Day 2021
Details

Published: Tuesday, 18 May 2021
Due to the on-going Provincial state of emergency resulting from the COVID-19 pandemic, it is with regret that we announce the area's traditional Canada Day parade and celebration in Bible Hill is cancelled for 2021.
Cancelling the events for the second year was not taken lightly, as we all know of the amount of national and community pride and good fun that is had in gathering to celebrate Canada Day. However, given the current circumstances of the ever-changing public health situation and the impossibility of knowing the restrictions on July 1, it was determined that our best path is to look forward to celebrating Canada Day apart.
In the meantime, let us all continue to follow the advice of public health authorities in order to achieve the greater degree of normalcy we seek as soon as safely possible. The Village encourages residents and our neighbours to mark and enjoy the day by celebrating in smaller ways that respect public health restrictions in place on July 1.

Some Canada Day ideas:
- wear red and white;
- decorate your home or yard;
- plant a tree;
- get outside: plan a park picnic, navigate a local trail, cool off on the splash pad; and
- fly the Canada flag!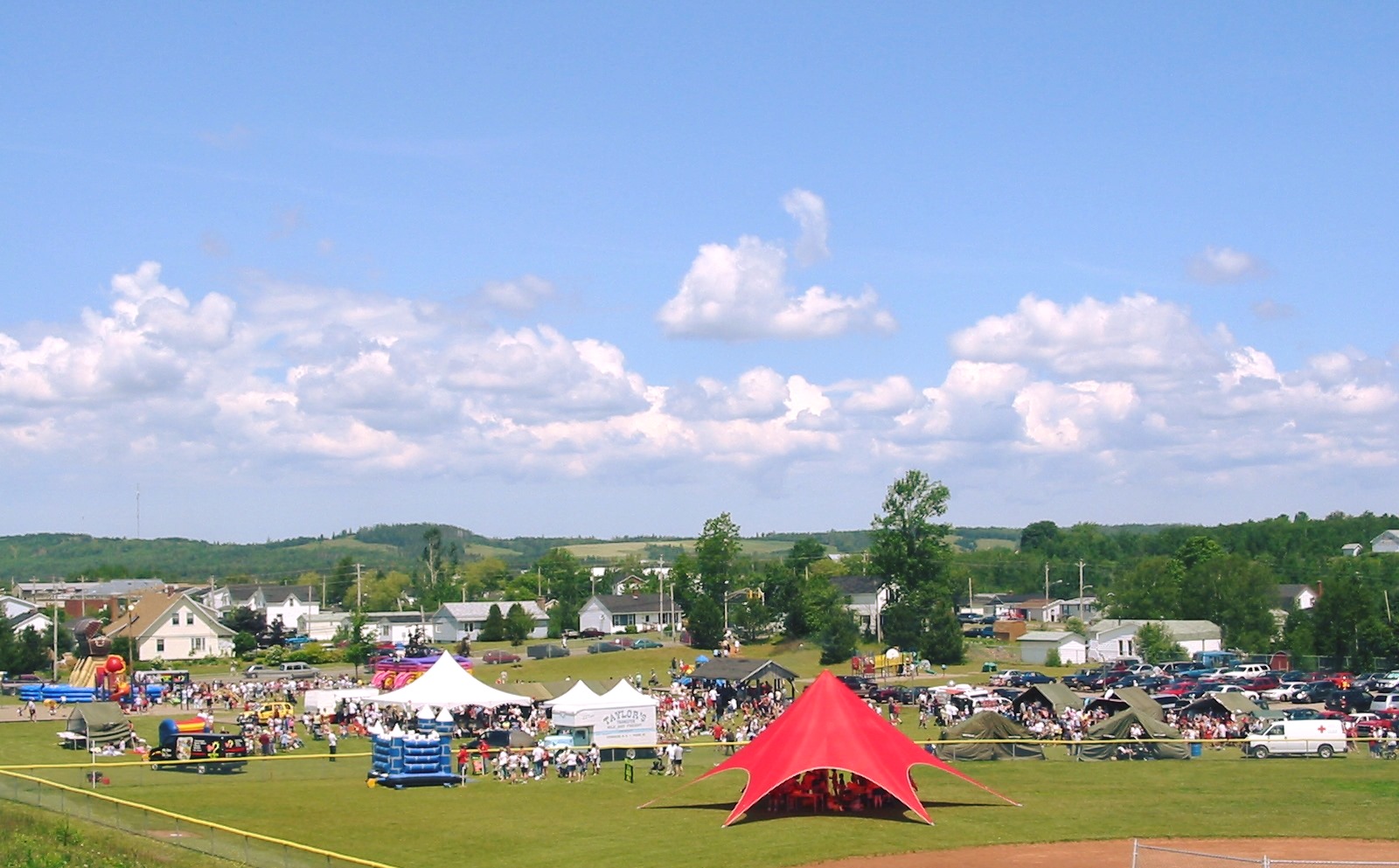 Doing our part
Details

Published: Wednesday, 28 April 2021
Doing our part: Beginning today, April 28th, our office will be closed to in-person inquiries for two weeks (through to May 12th) during the Provincial lock-down to allow staff to work from home. During this period, while our public doors will be shut, operations will continue virtually and inquires can continue to be made by email at This email address is being protected from spambots. You need JavaScript enabled to view it. or by phone at 902-893-8083.
For community concerns, Commissioner information is also available at https://www.biblehill.ca/elected-officials-current-and-previous
For trusted COVID-19 information, visit https://novascotia.ca/coronavirus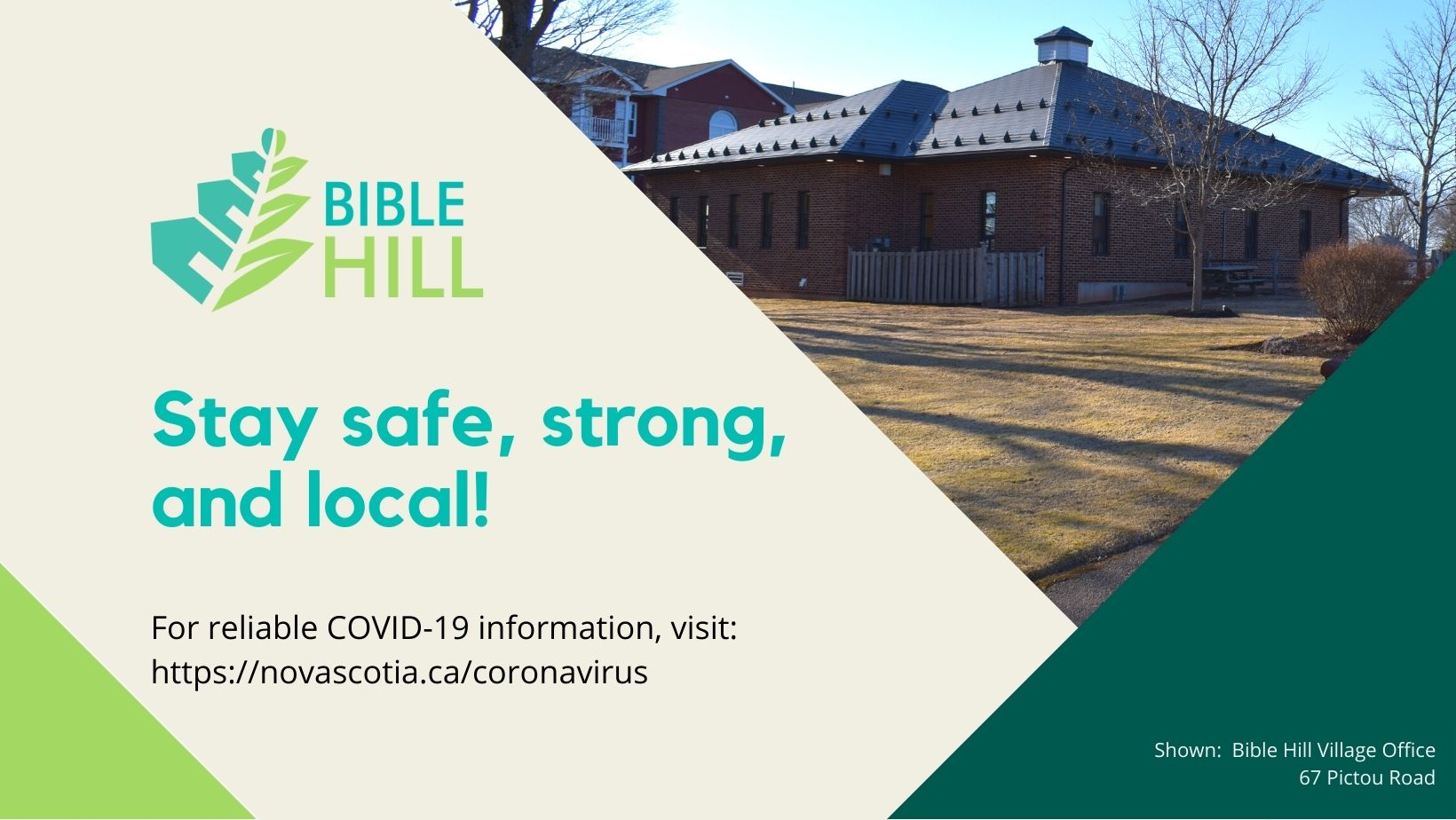 Employment Opportunity: Summer Park Maintenance Custodian
Details

Published: Friday, 09 April 2021
Summer Park Maintenance Custodian
Terms of Reference
Under the general supervision of the Maintenance Foreman, the Park Maintenance Custodian has the primary responsibility for cleaning the Bible Hill Recreation Washrooms and park area. It is the role of the maintenance custodian to follow weekend schedules to clean the washroom building.
Terms of Employment
The Park Maintenance Custodian is a seasonal non-unionized position with the Village of Bible Hill. The hours of employment are May 22nd, 2021 up to and including October 11th, 2021. There are two shifts a day (open by 9 am and 3pm for second cleaning), minimum payout of 2 hours per cleaning shift. The rate of pay is $17.74 per hour plus 4% vacation pay.
Qualifications
Must possess a general working knowledge of the equipment and methods used in cleaning and custodial work.
Must possess ability to learn the duties of the Summer Rec Park Maintenance Custodian; understand and follow simple written and oral instructions and have sufficient physical strength and agility to perform routine custodial tasks.
Time management skills with the ability to work with little or no supervision.
Experience and knowledge of proper cleaning methods, general maintenance and safety techniques and procedures of a public building is considered an asset.
Standard First Aid/CPR and WHIMIS an asset.
Primary Responsibilities
Complete weekly Rec Park Washroom reports
Wash and disinfect all washrooms toilets, toilet seats and sink fixtures
Disinfect all high touch surface areas with disinfectant spray
Sweep and mop all washrooms floors and clean up any debris
Empty all garbage cans in washroom and park area
Unlock washroom building by 9 am
Follow instructions regarding the use of chemicals and supplies and adhere to MSDS guidelines
Replenish toilet tissue and soap dispensers when required
Secondary Responsibilities
Report minor maintenance and repairs of equipment/buildings to immediate supervisor
Report damage and acts of vandalism to immediate supervisor
Report any potential, minor or major health and safety incidents
Supervising and Reporting
The Summer Park Maintenance Custodian will be supervised by the Maintenance Foreman and in his/her absence the Maintenance Worker shall supervise. The Summer Park Maintenance Custodian is not required to supervise staff.
Please send resume by mail or e-mail:
Angie Ogden
Finance Officer
This email address is being protected from spambots. You need JavaScript enabled to view it.
67 Pictou Road, Bible Hill, Nova Scotia, B2N 2R9
Volunteer Awards
Details

Published: Thursday, 01 April 2021
Have you been positively influenced by a community member who selflessly volunteers their time to better the community and the lives of its residents?
Nominate them for a Volunteer Award! Nomination deadline is February 28, 2022.
pdf Volunteer Award nomination forms are available here! (320 KB)
2021 Volunteer Awards Recipients

Volunteer
Award
Submitted Biography

Caelan Shaw

Young Achiever Service Award

Quilting for first responders from the Portapique tragedy and initiating a service project creating period kits for women in need is just some of the incredible work Caelan Shaw has taken on this past year through Girl Guides.

Caelan started Guiding through our youngest branch, Sparks, at the age of six in Bible Hill, a community that has offered her many opportunities growing up. Her leadership in Guiding inspires the girls and leaders she works with. Through her own initiatives and in collaboration with others, this young achiever has actively dedicated well over 50 recorded hours of volunteerism through Cobequid Educational Centre, Bible Hill, and the Truro area.

Beyond Guiding locally, Caelan has represented Girl Guides of Canada in a provincial capacity with the camping committee, and through national magazine and media committees.

Nothing this Grade 12 student does is for the accolades. Within our meetings, Caelan is always an initiative-taker. She is a go-getter willing to do what is needed before being asked, and always cheers on her teammates, doing whatever she can to help.

Some of Caelan's achievements:

Maplewood-Colchester Rangers - Secretary, member
11 years coordinating and participating in service projects, including:

Quilts for Nova Scotia (for the families, first responders, 911 Dispatchers and others impacted from the April tragedy),
2020 Safe Halloween (coordinated with her IB class and the Rangers),
cleaning up at parks,
singing at seniors' homes,
assisting the food bank,
caring for animals at the SPCA,
serving at community dinners,
and more.

Youth member on committee for "Quest" provincial Girl Guide camp
Editorial member for Canadian Guider (national magazine)
"Wave Maker" youth spokesperson for Girl Guides of Canada
Holds the Canada Cord, the highest award for Pathfinders can achieve
Fundraised and prepared for Girl Guides trip to England and Switzerland (cancelled due to COVID-19)
Certified VIP coach (underwent training beyond her job requirements as a part-time ski coach), actively mentoring females in sport

The Maplewood-Colchester Rangers appreciates everything Caelan does, she is a friend who inspires and cheers you on every day.

A quote from one Ranger:

"Caelan is always willing to take leadership in our group and is devoted to serving her community."

Page K. Baird

Outstanding Community Service Award

Page Baird is both the volunteer Chair of the Farm Equipment Museum (located on the grounds of the Nova Scotia Provincial Exhibition) as well as a volunteer on our Nova Scotia Provincial Exhibition Committee.

Two years ago, Page became Chair of the Farm Equipment Museum, being responsible for the overall administration of the building and the committee, including liaison with groups which use the museum for their functions, as well as co-ordination with staff of the Nova Scotia Provincial Exhibition Commission.

The Farm Equipment Museum has become the standard to which we hope all our buildings can be held to in the future. It is bright and cheery façade, both inside and out, is due to the much love that it has received over Page's 27+ years of attention and devotion.

Over the past three years, there has rarely been an NSPE volunteer Committee meeting that Page man has not attended and participated in, with valuable insight and input. He is a very valued member of the NSPS team.

In the early 1990s, a group of interested individuals came up with the concept of establishing an agricultural museum, centrally located in the province in Bible Hill, on the Provincial Exhibition grounds, to feature the progress of agriculture since the mid 1800's.

In 1994 Page Baird approached the group to join as a volunteer and offer his background and experience. The museum, at that time, was in an existing and aging barn on the Provincial Exhibition grounds. The museum was open only during the week of the Exhibition each year, showcasing several large pieces of equipment, and volunteers assisting guests through the museum.

In 2004/05 it was determined that a larger facility was required to accommodate the growing number of artifacts and interest from the community at large. A group of individuals, including Page Baird, canvassed local businesses for donations. When funds were sufficient for construction, Page took over as Project Manager, organizing contractors, offering solutions, assisting on site during the day, and cleaning up construction debris in the evenings with his wife Joan. In 2005 a 3600 square foot building became a reality and opened in time for the Provincial Exhibition in 2005.

Just four short years later, it was realized that more display space was necessary, and fundraising and construction of the expansion took place with another 8,000 square feet added. Again, Page coordinated all aspects of the building, including architectural drawings, concrete work, insulation, etc. Today, over 5,000 farm-related artifacts are displayed in the facility, which is open from May through September, two days per week, as well as for other events held on the grounds, including the week-long Provincial Exhibition. Today the Farm Equipment Museum is recognized as having one of the finest collections of farm-related artifacts in eastern Canada.

Throughout this time, Page has served as a member of the committee, and has worked tirelessly both at the Museum as well as at home, building displays, repairing artifacts and machinery, organizing volunteers and artisans, crafting items to sell in the gift shop, travelling around the county and province to inspect and pick-up artifacts donated, and doing anything else required.

During our 2020 summer of COVID restrictions and the Museum being closed, Page successfully pursued new and innovative methods of raising funds for ongoing Museum costs, including partnering with local businesses and the Glooscap Bazaar in Economy to sell his hand-made crafts.

This past year he also successfully steered the coordination of achieving a long-term lease agreement signed with the Nova Scotia Farm Loan Board for the land and surrounding area upon which the Museum building sits. This will protect the Farm Museum for generations to come and secure its permanent home as a legacy to the village of Bible Hill and beyond.

Page Baird exemplifies "Outstanding Community Service" and as such, he is very well deserved of receiving this award. It is not often we get the chance to say, "Thank you!" for all that he is and all that he does, but NSPE Management, Staff, Volunteers of the Farm Equipment Museum and the NSPE would like to give him the recognition he so very much deserves.

For his outstanding contribution to the Village of Bible Hill, as well as surrounding areas and indeed the entire province, Page K. Baird is an outstanding community member.

Jackie Brown

Outstanding Community Service Award

Jackie has been a wonderful volunteer for the past five years, volunteering with Bible Hill Consolidated School.

Jackie has held the title of Bible Hill Consolidated Parent Teacher Group Treasurer and can be seen volunteering her time at many of the school functions throughout the school year.

Charlene Buote

Outstanding Community Service Award

Charlene graduated from University of Kings College, Dalhousie, in 1979. She is retired from her long-term employment as Executive Director of Laver House in Truro.

In addition to her professional accomplishments, Charlene has a long history of volunteer work in her community. Charlene has been a much-valued member of the Scotia Pool Board of Directors since 2018.

She is also currently on the Board and Vice President of Meals on Wheels. In the past she has volunteered on the Boards of Work Activity (Future Works) and the Women's Resource Centre.

She was also involved with the Steering Committee for the Site Selection for the Nova Institute for Women in Truro and volunteered as a Critical Instance Stress Debriefer.

Dwight Giddens

Outstanding Community Service Award

Dwight Giddens become the Chairman of the Scotia Pool Society in January 2019; this was after he had been working for several years in the background helping with the pool on an informal basis.

Since that time Dwight has methodically managed to improve the operations, as well worked tirelessly with the County of Colchester and the Village of Bible Hill on support for this valuable community operation. He has been supportive of staff and has personally been involved in activities and maintenance items at the pool to make their work life better and balanced.

He has also been able to build a strong team through his personal leadership and skill set. That team is working on the same page to accomplish the goals of the Scotia Pool Society.

Without his leadership the Scotia Pool Society would not be in the position it is today and while there remains hard work to be done to further the goals of the Scotia Pool Society, you can be assured that with Dwight Giddens guidance, the board will grow stronger, and the waters will remain warm.

Brenda Harvey

Outstanding Community Service Award

Brenda has been a member of guiding, counting her own Girl Guide participation years for just over 35 years. She has been an Adult Leader since 2002. Brenda has even represented our community of Guiding nationally and internationally on numerous occasions. She has held many positions in with Girl Guides and currently is spear heading the Adventure Level training for outdoor activities in Nova Scotia. Brenda is currently a Co-District Commissioner, and in this position, she works with all Guiding Units in Bible Hill. Her volunteer work impacts young female community members from the ages of 5 through to 18 – Sparks, Brownies, Guides, Pathfinders and Rangers. She is an active Leader with the girls as well as a mentor for other Guide Leaders in the community.

Brenda is the lead for Quest which is a provincial camping and skills challenge event held in the fall for a weekend and the Bible Hill Pathfinders and Rangers take part in this skill building activity. Brenda works very hard to facilitate our girl members at the Pathfinder and Ranger level to try new things, such as canoeing, snowshoeing, camping, travelling, quilting (her personal passion) just to name a few activities.

Being a Guider in Girl Guides of Canada in Nova Scotia, she has a strong commitment for both herself and girl members to take part in service projects in their communities. Brenda has not let COVID-19 stop giving service to her community, she just makes sure the projects are safe for all to take part. She regularly meets with the Rangers either by Zoom or in person (organizing outdoor activities so the girls can be together safely).

Brenda has been working with a group of girls from Bible Hill and surrounding area for the past three plus years to plan an International trip to Switzerland and the UK which had to be postponed in 2020. She coordinated an opportunity for the girls to meet a sister Guiding group in the United Kingdom by Zoom so they could share stories and talk about their communities. This undertaking requires a major commitment of both time and finances on Brenda's part. Unfortunately, the trip was cancelled but this will not stop Brenda from finding other opportunities for the girls to experience new challenges and travel opportunities in the future.

Brenda is a caring and giving person who is a role model for youth in our community. She has a successful career in Information Technology, has family commitments and yet makes time for the girls in the Pathfinder and Ranger Unit a priority. The girls view her as a mentor and confidant. Brenda always takes time to ensure "her girls" are prepared for life challenges and she is always there to listen and advise. She recognizes each girl has strengths and courage and respects all Guiding members. Brenda mirrors the Guiding Promise, "I Promise to do my best, to be true to myself, my beliefs and Canada. I will take action for a better world and respect the Guiding Law."

Brenda's volunteer work in Bible Hill, the community at large and the province should be recognized.

Megon Helfrich

Outstanding Community Service Award

Megon has been a regular volunteer at Bible Hill Consolidated School for the past two years.

Megon volunteers her mornings at the school, working with the daily breakfast program, a program offering breakfast to children prior to the beginning of the school day.

Megon is a member of the Bible Hill Consolidated Parent Teacher Group as well as the School Advisory Council.

Donna Hoglund

Outstanding Community Service Award

Donna is a well-known face at Bible Hill Consolidated School, where she volunteers regularly.

Despite not having any of her own children in the school, Donna volunteers her time to read with students, while also supporting the Grade Primary class.

Scylla Kerr-Coady

Outstanding Community Service Award

Scylla is a longstanding volunteer that has been giving her time to both Bible Hill East Court School, and now Bible Hill Consolidated School for the past five years.

Scylla is a member of the Parent Teacher Group, and volunteers at any event or function happening in the school throughout the school year.

Scott MacDonald

Outstanding Community Service Award
Scott joined the Bible Hill Fire Brigade in August of 1987. During his time with the fire brigade, he has held numerous ranks, from Brigade Treasurer to serving as Deputy Chief for ten years
Since joining the honorary ranks with the fire brigade, Scott has continued to remain very active, in various aspects, from sports and fundraising to being a member of the brigade's Finance and Audit Committee. He is always willing to consult with officers or lend a helping hand wherever he can. The Brigade would like to acknowledge his time and efforts for all he contributes.

Susan MacDonald

Outstanding Community Service Award

Susan is an appreciated volunteer at Bible Hill Consolidated School. Not only does she regularly volunteer at the school's daily breakfast program, but she also volunteers her time with class art projects, volunteers at all school events, and more.

Susan takes the time to read with students and has taken two "newcomers to Canada" under her wing, teaching them English, literacy skills, etc.

Jodie McNutt

Outstanding Community Service Award

Jodie is a regular volunteer at Bible Hill Consolidated School, including helping with the daily breakfast program for the past two years. This program offers breakfast to students prior to the beginning of the school day.

Jodie is a member of the Bible Hill Consolidated Parent Teacher Group, as well as the School Advisory Council. She can be found volunteering at school events throughout the year.

Arnold Stewart

Outstanding Community Service Award

Arnold joined the Bible Hill Fire Brigade in January 2018. In such time Arnold has completed his level 1 Firefighter training through the County of Colchester. Arnold is a Truck Lieutenant, in charge of the brigade's newest truck, 212, and helps to mentor new and junior members in all aspects of the brigade.

During COVID-19 in 2020, Arnold took the responsibility to ensure that all trucks were up to date and that everything was in working order, while the station remained in lockdown. Arnold's service to the Brigade and the Village proves to be invaluable and the Members of the Bible Hill Fire Brigade appreciate and thank him for all he has done.

Jackie Waugh

Outstanding Community Service Award

Throughout her volunteer time with the Colchester Ground Search and Rescue, Jackie has held various titles, including Chief Information Officer, Ground Searcher, and Team Leader.

Jackie has volunteered her time to the Project Lifesaver Program, which is a program for those with Autism who are at high risk of flight or getting lost. Three of those clients reside in Bible Hill.

Jackie also organizes a program known as "Heal Your Heart with Art". This is a bi-weekly painting program for women recovering from Domestic Violence.

Ann Wight

Outstanding Community Service Award

Ann has been an active member of the Ladies' Auxiliary of Bible Hill Fire Brigade and is currently serving as Secretary. She takes part in helping with the lunches for the Village's monthly Senior Socials, ad never leaves until the kitchen is cleaned and ready for the next group.

Ann is also a very active member in St David's United Church as a choir member, and as a part of various committees.

Ann has helped with refugee families when they arrive in the area. She has also been very involved in the homeless outreach program.

Alison (Al) Keilty

Long-Term Service Award

Along with his wife Beryl, Al has been volunteering for over 25 years in the community with the "Newcomers Club", a club for people moving to the area as a chance to get to meet new people.

Al has been a resident of Bible Hill for 29 years. He has acted as treasurer of the Hospital Auxiliary for 20 years, and has been involved in activities such as the coffee shop, gift shop, hub-bub activities, physical activity programs, blood donor clinics and the SPCA.

Beryl Keilty

Long-Term Service Award

Beryl, along with her husband Al, has been volunteering in the community for over twenty-five years. In 1994 she formed the "Newcomers Club" for people moving to the area as a chance to get to meet new people. She was active in the Ingonish Chapter of IODE for 25 years and Volunteered and participated in exercise programs.

Beryl also volunteers and participates in the "Read to Me" program for newborns and parents at the local hospital.

Donna MacDonald

Long-Term Service Award

Donna has served in the Ladies' Auxiliary for over 25 years. During that time, she has served as the Auxiliary President, Vice-President, and Secretary.

The Auxiliary is a support for the Fire Brigade and assists them in raising funds for specific projects and provide support when called upon by the Fire Brigade to take part in other activities. For example, the brigade members normally have a church parade in non-COVID-19 times and the ladies attend the service in uniform and provide a light lunch for the members of the Brigade and their guests afterward.

Donna is a member that can be called on to work at an activity or provide whatever service is asked of her. Donna has also headed up several Committees within the Auxiliary. Being an active member of the Auxiliary means that often you do not know when you will receive a call to help with a function or to provide a baked good for a memorial service, as well as work in the kitchen after the service. Donna has worked the Village's New Year's Levee for many years and her taco dip is a must. The Village knows that when the Auxiliary is asked to provide a service it will be top notch and Donna helps to make sure that service no matter the capacity of the request is done professionally.

Donna brings organizational skills to the Auxiliary and we have seen this in the number of positions that Donna has held over the years. The Village of Bible Hill has benefited from Donna's skills in the past years.

The Auxiliary adds a volunteer service to the Village that may not seem to be as obvious, but the volunteer service component is there. Donna is always one of the first volunteers to provide whatever is being asked for, to give her time to work a function or to provide a baked item for a function.

Recently, the Ladies' Auxiliary has started preparing and serving lunch for the Village's monthly Senior Socials. Donna volunteers her time to help prepare the lunch as well as serve and help clean up after the event. It is volunteers like Donna that make Bible Hill a great place to live.

Donna and her husband Scott have lived in Bible Hill for many years, and both have provided many years of volunteer service and continue to do so for the Village of Bible Hill.

Avis McNutt

Long-Term Service Award

Avis began her married life in Bible Hill. At that time, she joined the Bible Hill Ladies' Auxiliary. When Avis moved to Debert, she joined the Debert Ladies' Auxiliary. Eventually, Avis moved back to Bible Hill in 2001, and she not only rejoined the Bible Hill Ladies' Auxiliary, but she also joined the Bible Hill Fire Brigade. Today, she remains an appreciated active member of both organizations.

Avis is also an active member in St. David's United Church, and sings in the choir, as well as being on the Worship Committee. Avis has always been a very active member of the Bible Hill Community.
Final reporting - Sanitary sewer study
Details

Published: Friday, 26 March 2021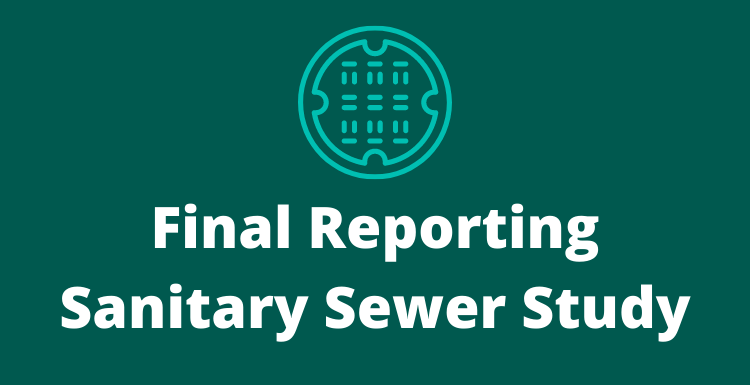 A study on the state of the Village's sanitary sewerage system has concluded, with final reporting from professional engineering firm R.V. Anderson Associates Limited (RVA) indicating overall, the Village infrastructure is in good condition - with some deficiencies.
pdf View the media release here. (209 KB)
Subcategories