News
Accessibility Advisory Committee Established
Details

Published: Monday, 24 February 2020
Village of Bible Hill has adopted a new policy for the formation of an Accessibility Advisory Committee tasked with providing advice to the Village Commission on identifying, preventing and eliminating barriers in its municipal operations to persons with disabilities.
The new policy document is a step forward to becoming an accessible community that enables all to fully participate in society.
The committee will play a pivotal role in helping the Village become accessible in the delivery of services and facilities to the public and meet its obligations under the Nova Scotia Accessibility Act. The committee's first task will be advising the Village Commission on preparation and implementation of an Accessibility Plan for Bible Hill, outlining steps taken to date and the path forward to accessibility.
Membership of the committee will, at a minimum, be at least half comprised of persons that self-identify as having a disability or are an agent of an organization that represents persons with disabilities. The Village is encouraging interested parties to watch for membership recruitment efforts that will soon follow.
Said Village Chair Lois MacCormick, "The Village of Bible Hill is committed to planning and implementing improvements in our operations that will provide equitable access for all to our community".
The new policy can be found online at https://biblehill.ca/government/village-by-laws-and-policies.
Summer Employment Opportunities
Details

Published: Friday, 07 February 2020
Are you currently a student who is returning to school in the fall and looking for summer employment?
Do you enjoy the outdoors and performing yard maintenance? We have a Summer Park Maintenance Worker position available.
If that doesn't interest you, we also have Summer Day Camp Counselor positions available.
If you love recreation activities, working with kids and being outdoors, the Summer Day Camp position just might be right for you.
Click here to view the Summer Park Maintenance Worker position description.
Click here to view the Summer Day Camp Counselor position description.
Please, do not feed deer!
Details

Published: Wednesday, 22 January 2020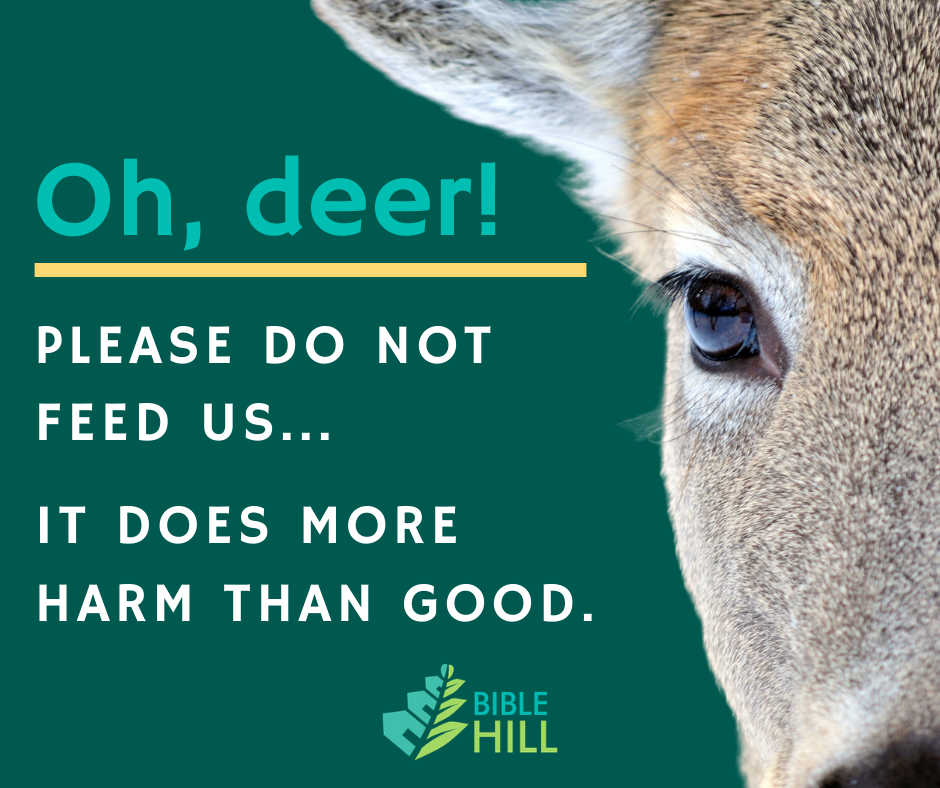 Did you know, deer have several adaptations that help them survive winter including:

- a thick winter coat of hollow hair;
- storage of fat through summer and fall for winter use; and
- reduced activity and slowed metabolism requiring less food.
Concentrating deer around feeders near homes causes a number of problems. Property damage in the Village increases by their browsing on ornamental shrubs and trees. They become a hazard to local traffic as they move to and from the feeding site. Domestic dogs will begin chasing and even killing deer or dogs can be injured or killed. Deer that are concentrated, regardless of snow depth, are also more susceptible to disease.
Please be a good neighbour and do not feed deer.
Looking for snowshoes? Rent a pair from the Village Office!
Details

Published: Thursday, 09 January 2020
Looking to get out and get active this winter? We can help!
Snowshoes are available from the Village Office free of charge so you can explore and enjoy all that nature has to offer this winter!
Call us at 902-893-8083 to reserve your pair today!
Holiday Cookie Decorating
Details

Published: Tuesday, 17 December 2019
Come enjoy the fun – cookies, icing, decorations, and some instruction will be provided. This free event is scheduled for Saturday, December 21 from 10:00am - 12:00pm in the Bible Hill Village Hall. Call the Village Office to register.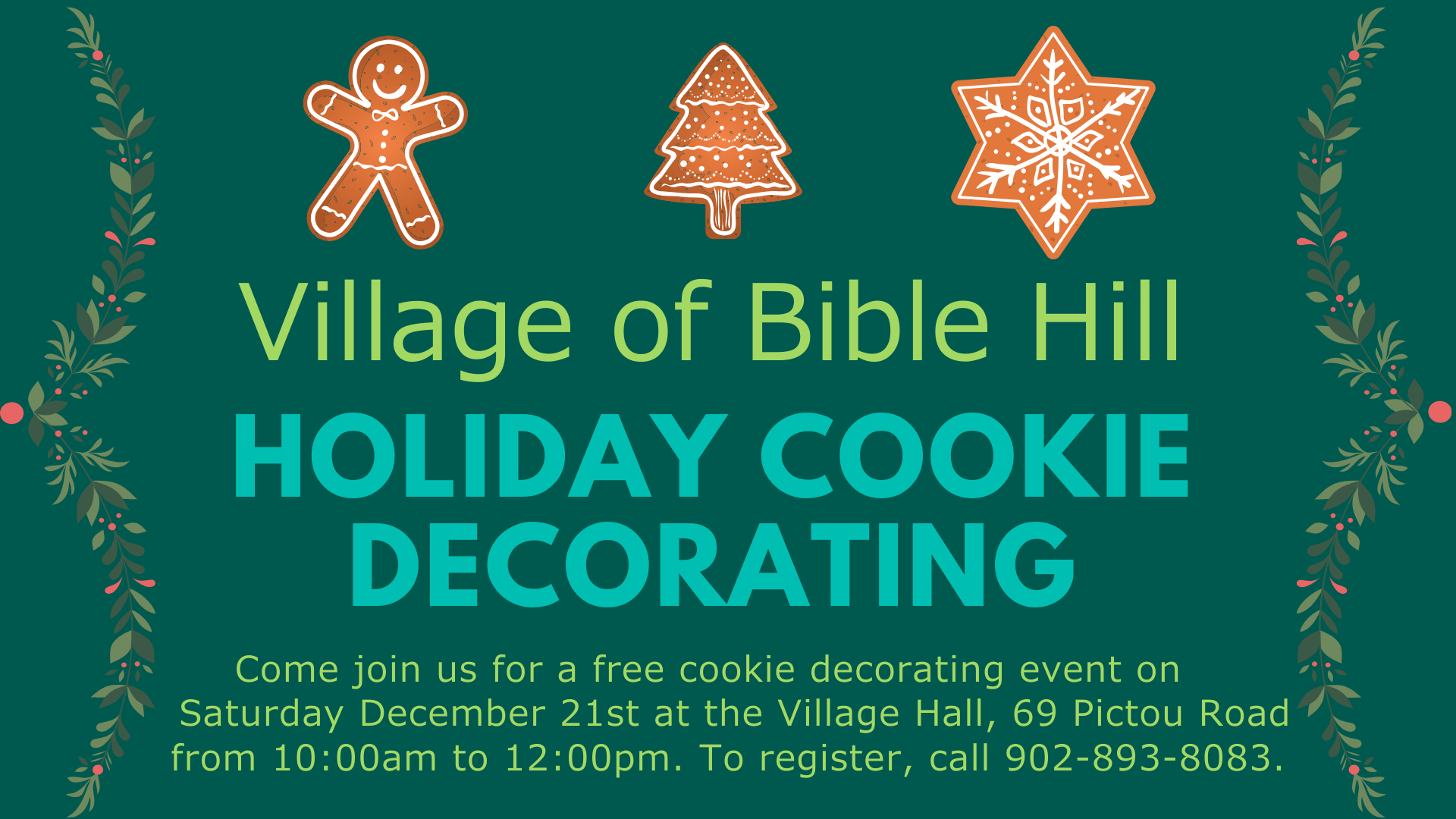 Teen Holiday Baking
Details

Published: Tuesday, 17 December 2019
If you are between the ages of 12 and 17 and are interested in holiday baking, there is a free workshop scheduled for Saturday, December 21 from 1:00pm - 3:00pm, located at the Bible Hill Village Hall. Come learn how to bake holiday cookies, decorate them, and then take them home as gifts to give to friends and family (or just eat them). Please register by calling the Village at 902-893-8083.
Subcategories