Village News
Tour of Lights
Details

Published: Tuesday, 17 December 2019
Meet at the Village Office, 67 Pictou Road on December 18, 2019 | Tours at 6:00PM and 7:00PM
Come join us for hot chocolate and a bus tour around the Village of Bible Hill, to see all the hard work our residents have put in to decorating their homes.
Commissioner Meeting - November 12th
Details

Published: Wednesday, 06 November 2019
The next Commissioner Meeting takes place November 12th at 7pm at the Village Office, 67 Pctiou Road.
Fire Prevention 2019
Details

Published: Thursday, 26 September 2019
Bible Fire Brigade Fire Preventon Program 2019
We are pleased to provide a community-based Fire Prevention Program in our day cares, pre-schools, schools and to the public.
Public Open House:
Tuesday, October 15, 6-8pm
Bible Hill Fire Hall, 69 Pictou Road
Fire safety demonstrations, draws, BBQ, meet your firefighters!
Can't join us but interested in becoming a volunteer firefighter in your community?
You can follow us on:
Contact us email: This email address is being protected from spambots. You need JavaScript enabled to view it.
AOTH - Sept 2019
Details

Published: Thursday, 26 September 2019
View the full version of pdf Action on the Hill (3.43 MB) .
We're hiring a Crossing Guard!
Details

Published: Saturday, 14 September 2019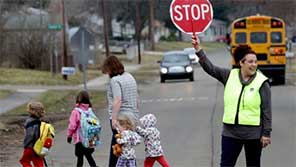 What would be better than working three hours a day with summers off, while enjoying the fresh air and being physically active? You can do all those things while making a difference in your community!
Village of Bible Hill is seeking a reliable morning person to work as a Crossing Guard. Our Guards play an important role in keeping children safe on their way to and from school. The ideal candidate is a responsible, safety-driven, community minded person who will maintain positive public relations for the Village in delivering the school crossing guard program.
The rate of pay is $13 07 per hour, plus 4% vacation Hours are 7:45- 9:00AM and 215-3goPM, Monday to Friday during the school year.
The selection process will include an interview and background inquiry with Child Abuse Registry, Criminal Record and Vulnerable Sector checks.
INTERESTED PERSONS MAY SUBMIT THEIR RESUME IN PERSON AT THE VILLAGE OFFICE OR VIA EMAIL TO This email address is being protected from spambots. You need JavaScript enabled to view it.
2019 Back to School Bash!
Details

Published: Friday, 23 August 2019

12 - 3PM | Saturday, August 24, 2019
Bible Hill Recreation Park
Celebrate the summer that remains with a party before the school year begins!
Join us for a fun-filled afternoon the whole family will enjoy.
BBQ, Inflatables, Games and of course, the Splashpad!