Scotia Pool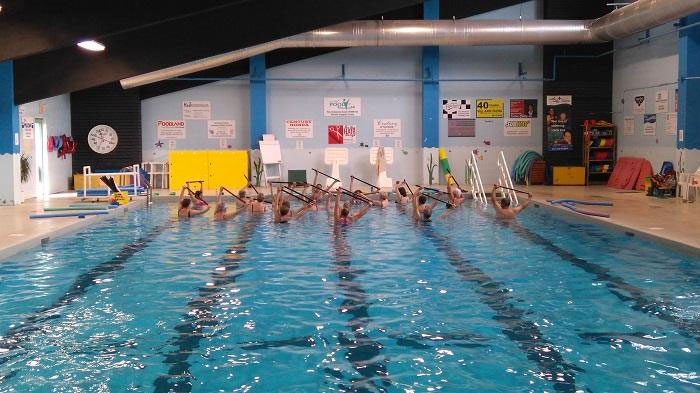 Scotia Pool Society
902-893-6364
80 Research Drive, Bible Hill NS, B6L 2R2
Click here for the fall pool schedule and fees.
Glen W. Smith Community Pool
Scotia Pool Society is a volunteer organization that has operated Scotia Pool, a five-lane, 25 metre pool located in Bible Hill, since 1999. Indoor pools commonly exist as government-funded and maintained recreational facilities. We differ in that the pool, building and land are owned by the province but the operation, maintenance and up-keep are the responsibilities of the Scotia Pool Society. We are able to offer all levels of Red Cross swim instruction, lifeguard training and water safety instructor training. Also available are recreational, lane and family swims, parent and tot swims, and group rentals. Aqua therapy and Aqua fitness classes are a feature at Scotia Pool because of our warm water experience, something not available anywhere else in Nova Scotia.
Facility Housekeeping Guidelines:
We are asking patrons in all programs to arrive no more than 5 minutes before their program start time and arrive in their suits.
All patrons are required to shower before entering the water.
There will be no water cooler available on deck, please bring your own pre-filled water bottle.
All children under the age of 12 must be accompanied by one parent or guardian only.
No food or drink is permitted in the facility other than personal water bottles.
For More Information about Programs/Lessons/Rentals contact Scotia Pool:
Call 902-893-6364
Email: This email address is being protected from spambots. You need JavaScript enabled to view it. (Juanita MacKinnon -Aquatic Manager )
To register for programs in person
80 Research Drive, Bible Hill NS, B6L 2R2
Pool Contact:
Scotia Pool now accepts:
Debit, Visa and MasterCard with tap feature

Cash
Facebook
Scotia Pool is on Facebook, "Like" us for daily updates! The Facebook page is updated daily with schedules, swim lessons, events and so much more
Gift Cards
How about purchasing a gift card from Scotia Pool. Makes a wonderful gift that can be used for swimming lessons, open swims, etc. Come in and ask us about them!
Jumpstart
For more information on this funding program please contact your local municipal recreation department
Colchester County – This email address is being protected from spambots. You need JavaScript enabled to view it. - 902-897-3185
Town of Truro – This email address is being protected from spambots. You need JavaScript enabled to view it. - 902-893-6078
Donations
If you would like to make a donation to support Scotia Pool, we can issue an official tax receipt and would be very grateful for your support
We now have an account set up at the enviro depot on Pictou Road for Scotia Pool so you can donate the proceeds from your returnables to Scotia Pool, every little bit helps!
Thank you from Scotia Pool
Pool Staff
Juanita MacKinnon – Aqautic Manager - This email address is being protected from spambots. You need JavaScript enabled to view it.