Scotia Pool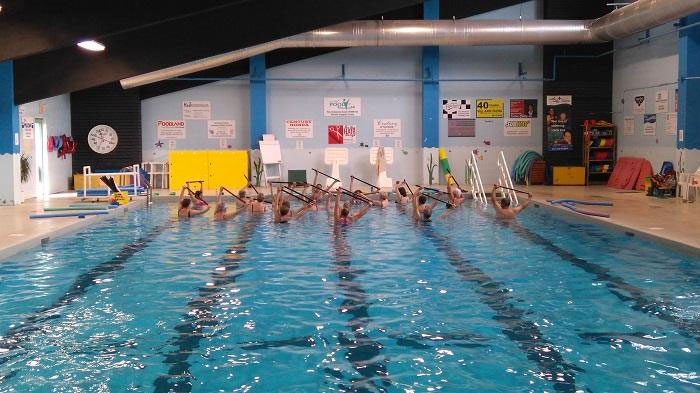 Scotia Pool Society
*****Reopening November 2nd. Due to Covid-19 ALL programs will require pre-registration.*****
Scotia Pool Society is volunteer organization that has operated this five-lane 25 meter pool in Bible Hill since 1999. Indoor Pools commonly exist as a local government service and while the pool, building and land are owned province, operation maintenance and up keep are the responsibility of the society Scotia Pool offers all levels of swim and leadership classes, recreational and family swims, aquatic fitness and lane swims, as well as, swim team, parent classes and group rentals.
pdf Scotia Pool Schedule November 2020 - December 2020 (130 KB)
For More Information about Programs/Lessons/Rentals contact Scotia Pool:
Call 902-893-6364
Email: This email address is being protected from spambots. You need JavaScript enabled to view it.
To register for programs in person
80 Research Drive, Bible Hill NS, B6L 2R2
Scotia Pool currently only accepts:
Facebook
Scotia Pool is on Facebook, "Like" us for daily updates! The facebook page is updated daily with schedules, swim lessons, events and so much more
Gift Cards
How about a purchasing a gift card from Scotia Pool. Makes a wonderful gift that can be used for swimming lessons, open swims, etc. Come in and ask us about them!
Jumpstart
For more information on this funding program please contact your local municipal recreation department
Colchester County – This email address is being protected from spambots. You need JavaScript enabled to view it. - 902-897-3185
Town of Truro – This email address is being protected from spambots. You need JavaScript enabled to view it. - 902-893-6078
Donations
If you would like to make a donation to support Scotia Pool, we can issue an official tax receipt and would be very grateful for your support
We now have an account set up at the enviro depot on Pictou Road for Scotia Pool so you can donate the proceeds from your returnables to Scotia Pool, every little bit helps!
Thank you from Scotia Pool
Pool Staff
Juanita MacKinnon – Aqautic Manager - This email address is being protected from spambots. You need JavaScript enabled to view it.