Saturday, October 31, 2020 6:00 pm - 7:00 pm
This event does not repeat
With the support of local businesses, Village of Bible Hill will be hosting our 27th annual Safe Halloween event. Bible Hill children (Grade 4 and under) and their families are invited to "Trick or Treat" at the H. Douglas Boyce Village Hall.
The Bible Hill Safe Halloween event will take place at H. Douglas Boyce Village Hall, 69 Pictou Road, on Saturday, October 31, from 6:00 pm to 7:00 pm, or until the treats are gone.
Safety precautions related to COVID-19 will be in place. Requirements for wearing masks in indoor public places need to be followed. Please wear a non-medical mask regardless of whether you wear a Halloween costume mask.
Let's have a Skele-ton of Fun!
Tuesday, March 08, 2022 10:00 am - 11:30 am
Detached from recurrence
Maggie's Place Family Resource Centre offers a free DROP IN playgroup at H. Douglas Boyce Village Hall each Tuesday from 10:00am - 11:30am from September to June.
Playgroups are a fun play and social time for parents/caregivers and their children from birth to school age to enjoy together. Each session consists of a free play and art time, a healthy peanut-free snack, and ends with circle time – songs, stories, and active fun. All families are welcome to join.
For more information, please call Maggie's Place at 902-895-0200, check out www.maggiesplace.ca or Facebook at 'Maggie's Place-Colchester'. Please note that there are no playgroups between December 14 – January 4. Thanks to the United Way of Colchester County for their financial support of this program.
Thursday, March 24, 2022 4:00 pm - 6:00 pm
Detached from recurrence
Senior Socials – For those young at heart!
Senior Socials are held monthly for adults 55+ at H. Douglas Boyce Village Hall, from 4 - 6pm.
Musical entertainment and a light treat prepared by the Bible Hill Fire Brigade Ladies' Auxiliary will be provided.
Donations for Colchester Food Bank will be accepted.
Contact the office to register.
Over the coming months, our regular Senior Socials will take place on Thursdays from 4 - 6pm on:
• September 16
• October 21
• November 18
• December 16
• January 20
• February 17
• March 24
• April 21
• May 19
• June 16
Sunday, August 28, 2022 11:00 am - 2:00 pm
This event does not repeat
Saturday, July 01, 2023 10:30 am - 4:30 pm
Detached from recurrence
Monday, November 11, 2019
This event does not repeat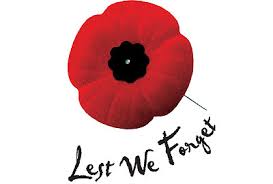 Wednesday, December 25, 2019
This event does not repeat
Sunday, January 01, 2023 1:00 pm - 2:00 pm
Detached from recurrence
Monday, January 01, 2024 1:00 pm - 2:00 pm
Detached from recurrence