News
Recently adopted by-laws
Details

Published: Wednesday, 22 March 2023
Commissioners recently adopted a new set of by-laws governing the affairs of the Village.
In accordance with the Municipal Government Act, the by-laws were approved by the Minister of Municipal Affairs and Housing.
A copy of the by-laws can be found on our website (along with our policies) at biblehill.ca or for direct download by clicking here.
If you have any questions, please contact a Commissioner or the Clerk and Treasurer.
.
Spare Crossing Guard Job Opportunity
Details

Published: Tuesday, 21 March 2023
Do you have some spare time? Do you like to work with children while enjoying the fresh air and being physically active? You can do all those things while making a difference in your community!
Village of Bible Hill is seeking reliable people to work as Spare Crossing Guards. Our Guards play an important role in keeping children safe on their way to and from school. The ideal candidate is a responsible, safety-driven, community minded person who will maintain positive public relations for the Village in delivering the school crossing guard program.
The rate of pay is $17.00 per hour, plus 4% vacation. Spares are scheduled on an on call-basis, with hours of 7:45- 9: 00 AM and 2:15 - 3:30 PM, Monday to Friday during the school year.
The selection process will include an interview and background inquiry with Child Abuse Registry, Criminal Record, and Vulnerable Sector Checks.
Interested persons may submit their resume in person at the Village office or via email to This email address is being protected from spambots. You need JavaScript enabled to view it.
For more information, click here.
John, Village Crossing Guard pictured below, wanted to pass on why, if you're interested in this job opportunity, you should reach out.
We asked John three questions and these were his answers:
What is your favourite part of the job?
The kids, and being in a role that helps keep them safe. I also really enjoy interacting with the public
What was the reason you applied for the job?
I was looking for a good way to spend my time after retirement, and this is it.
Why would you recommend this job to others?
Because it's a great job. Being able to talk to the kids, their parents and the public everyday is very rewarding, and everyone appreciates the job you do. Helping to keep kids safe near the roads is very important.
Ball Diamond Advertising Opportunity
Details

Published: Wednesday, 01 March 2023
Attention local businesses and non-profit organizations:
Village of Bible Hill is accepting expressions of interest for new sponsorship opportunities at our six ball fields for the year ahead.
Successful applicants may supply a 4x8' sign for display for a one-year period starting in May - terms and restrictions apply (see pages 3-4 of the Advertising Sign Policy at https://biblehill.ca/pol.../303-advertising-sign-policy/file).
Fields 1, 2, and 3 are located at Bible Hill Recreation Park, which are primarily used for minor ball during summer weeks, and fields 4, 5, and 6 are located at Airport Field Park, which are primarily used for adult slo-pitch during summer weeks and weekends.
This is a chance to showcase your organization and support our community at the same time. But act fast, as space is limited! Applications are being accepted now through March 31st at the following link:
https://forms.office.com/r/Q2460AXESt
All applicants will be contacted on the status of their application in April.
If you would like to request the application be supplied in an alternative format, or for assistance in applying, please contact the Village office.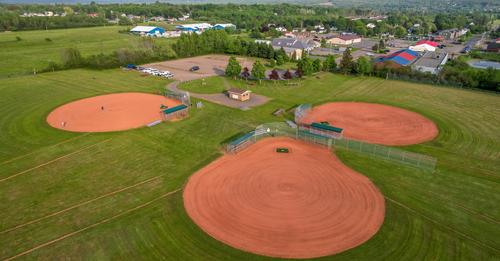 We're Hiring - Summer Student Staff Positions
Details

Published: Wednesday, 22 February 2023
Village of Bible Hill is Hiring Summer Student Staff!
For more information, please see the links below.
African Heritage Month
Details

Published: Wednesday, 01 February 2023
Did you know that February is African Heritage Month!?
The 2023 African Heritage Month theme, Seas of Struggle – African Peoples from Shore to Shore, recognizes the resiliency, strength, and determination of people of African descent from the shores of Africa to the shores of Nova Scotia -- with the Atlantic Ocean being the everlasting connection.
The theme highlights the role the sea has played in the long-standing history of people of African descent in the development of Canada and Nova Scotia. This year's theme aligns with the United Nations' International Decade for People of African Descent (DPAD) 2015-2024. The goal is to strengthen global cooperation in support of people of African descent, increase awareness and recognize their full and equal participation in society.
Nova Scotia has more than 50 historic African Nova Scotian communities with a long, deep and complex history dating back more than 400 years. African Heritage Month provides another opportunity to celebrate and promote the culture, legacy, achievements and contributions of people of African descent in Nova Scotia – past and present.
https://ansa.novascotia.ca/african-heritage-month
For more information about African Heritage Month and to order a poster, visit
http://www.ahm.bccnsweb.com/wp/home.
Notice – Special Joint Meeting
Details

Published: Tuesday, 24 January 2023
Notice – Special Joint Meeting
Municipality of Colchester and Village of Bible Hill
TAKE NOTICE that a Special Joint Meeting will take place with the Council of the Municipality of Colchester and the Commission of Village of Bible Hill, on Tuesday, January 31, 2023, beginning at 6 pm. This meeting will be held in Council Chambers at the Municipal Building, 1 Church Street, Truro, NS, as well as virtually via Zoom.
The purpose of this Special Joint Meeting is to receive a presentation concerning a land development in Bible Hill.
Anyone wishing to attend the meeting virtually, please contact the Municipal Administration Office at 902-897-3184 or This email address is being protected from spambots. You need JavaScript enabled to view it. to register, by 3:00 PM on January 31.
Notice of Special Joint Meeting
Subcategories